526 College Dr | Barnesville, GA | 30204
How to Get Started with Planning a Funeral and Cremation in Barnesville, GA
Williams-Westbury Funeral Home has been part of the Barnesville, GA community since 1952. We are proud to have been a reputable source of comfort and support for generations of families throughout the area. For more than 60 years, our mission has always been to treat each family with respect and individual attention. We take pride in our memberships with NFDA, GFDA, CANA, AGEG, and ICCFA - five leading funeral home industry associations. From funeral planning and burials to cremations and pre-planning, our professional funeral directors and staff help guide families through their final farewells. Our commitment is to ensure every detail is handled properly so families can focus on honoring their loved one's memory. Established in an era when funeral homes were few, we continue to offer quality services with care and compassion long after many others have gone. Contact us at (770) 358-1678 or visit our Barnesville, GA location.

Expected or otherwise, losing a loved one to death often brings intense emotion and even some shock. You may feel overwhelmed and disconnected as you take the necessary next steps. If you are planning a funeral and cremation in Barnesville, GA, it need not be done without adequate support to answer your questions and make the process a little easier. A competent team of compassionate death care professionals can help immensely.

If the death occurs at home or a place of business, the emergency authorities will likely need to be your first phone call. These professionals will come and make a thorough assessment of the circumstances. However, if the death takes place in a facility such as a hospital, care center, or under the care of hospice, these professionals will take care of notifying the appropriate authorities. After the coroner gives the clearance, the body may be transferred to the funeral home of your choice.
The mortician and staff in charge of this transfer will bring the body into their care as soon as you are ready. There may be a few questions about if you already know how you would like the body prepared for disposition and service arrangements. If that is not yet known, these decisions can be made at the forthcoming arrangement conference. In most cases, the body will be kept in cold storage while awaiting these determinations.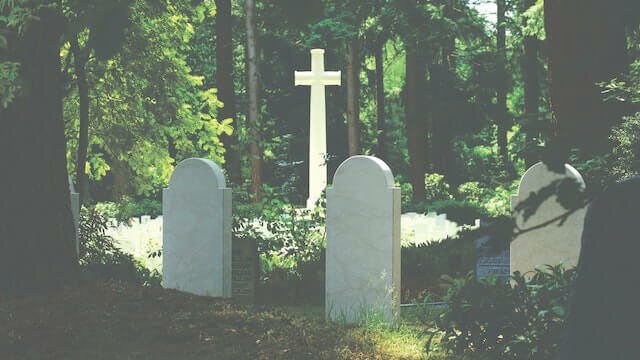 Benefits of Final Arrangements Like a Funeral and Cremation in Barnesville, GA
Suppose you haven't had much experience attending, planning, or otherwise being involved in final arrangement services such as a funeral and cremation in Barnesville, GA. Knowing a few fundamental distinctions about types of services and their benefits may be helpful.
Funeral Services Often Invite Closure: The traditional or modern funeral service has many possibilities in scope and size. Locations may vary from private residences, event centers, funeral chapels, or churches. The setting may even be outdoors if your locale and weather are amenable. Funerals can be small and intimate or more extensive and public, with many attendees. The deceased's body is present for whatever services you plan. The funeral invites a sense of this new reality, an opportunity to pay final respects, and a place to begin healing.
It is worth noting that the body may or may not be presented for viewing at a funerary service. These decisions are deeply personal and may be impacted by specific circumstances. If the body is prepared for viewing, that is usually done with an embalming process. This is a procedure that removes the body fluids and injects in their place chemicals that act as preserving agents to the tissues and cells for some time. The body is still subject to decay and will be kept in cold storage until the funerary services.
Cremation Services: Offer Flexibility and Cost-Effective Prices: Some situations specifically need to have the body cared for with more immediacy. Considering personal values such as environmental or religious concerns may also impact how you wish to handle the final remains. There is not best or right way to do things.
A legal flame cremation is an excellent option for many families. The body can be cared for immediately, allowing more time in planning and travel schedules to gather for an honoring ceremony if needed. Because cremation requires less time-intensive services from the director and staff, it is often less costly than a complete funeral package.
Other Possible Solutions: The body could be cared for more directly without the public honoring services by arranging immediate burial or direct cremation. A graveside burial service could be a streamlined funerary offering if you want to keep things small and simple but still want a meaningful commemorative service. Life celebrations can provide a less formal memorializing option that may help attendees remember and reflect on the life of the person who has passed away.
Remembering Your Deceased Loved One
Finding ways to honor the memory of your decedent can be a touching way to feel connected to them after they pass away. Mementos, memorialization options, and physical reminders of acknowledgment of your loss can all be instrumental solutions to bring hope and comfort. These options are plentiful and could look like picture galleries, slideshows, printed posters, brochures, etc. Other options include tabletop statues, figurines, paperweights, ornaments, or even commemorative jewelry. Of course, these are not required but can be meaningful tokens of remembrance.
A Quality Funeral Home to Serve Your Death Care Needs
Making the phone call to enlist the services of a funeral home may be difficult. Know that when you seek professionals like the teams at Williams-Westbury Funeral Home, we will be at your side every step of the way forward through the death care process. For any questions, including options for future planning with a funeral and cremation in Barnesville, GA, reach out today. Immediate needs will be addressed at any time of day or night by calling (770) 358-1678. For your convenience, we are located at 526 College Dr, Barnesville, GA 30204.
Funeral & Cremation Services FAQ
What do I need to do to prepare for attending a funeral?


As you prepare to attend a funeral, it is important to consider all the factors that will be involved. It is wise to reach out to people who are organizing or taking part in the funeral service and ascertain what considerations need to be considered. This could include dress code, any expected financial contribution, and thoughtful gestures such as flowers or a donation in memory of the deceased. It is also worth considering who might be present at the event, particularly if one wishes to reach out and offer words of comfort or mutual remembrance. Finally, it would be advisable for friends and family to sit down together beforehand and consider how best they can

honor the life of the person

that has passed away.




How do I choose a casket or urn?


Choosing a casket or urn is an important decision that should be made with care. Before you start the process, it is important to understand what kind of memorial product you are selecting: a casket or an urn. A casket is used for a burial, while urns may be appropriate for either direct or indirect burial as well as interment at sea or placement in columbarium walls. When making your selection, consider the size, material, and design to ensure that it suits your preferences as well as your budget. Additionally, engraving and customizing may be options worth exploring to personalize the memorial experience. Call your

funeral service provider

today for availability.


​
What should I do if I am unable to attend a funeral?


On occasion, it may not be possible to attend a funeral due to distance, personal circumstances, or other factors. In these circumstances, there are ways of expressing sympathy and respect for the loved one who passed away non-verbally. Sending cards or flowers from distant locations is a meaningful way to show respect. Additionally, donating in lieu of flowers or even donating in memory of the person can help those close to them have something tangible to remember their loved ones. Finally, other meaningful gestures like lighting a candle for them or writing memories of the person could be beneficial for those mourning. These

expressions of sympathy

can be a valuable way of showing care and intention during difficult times.