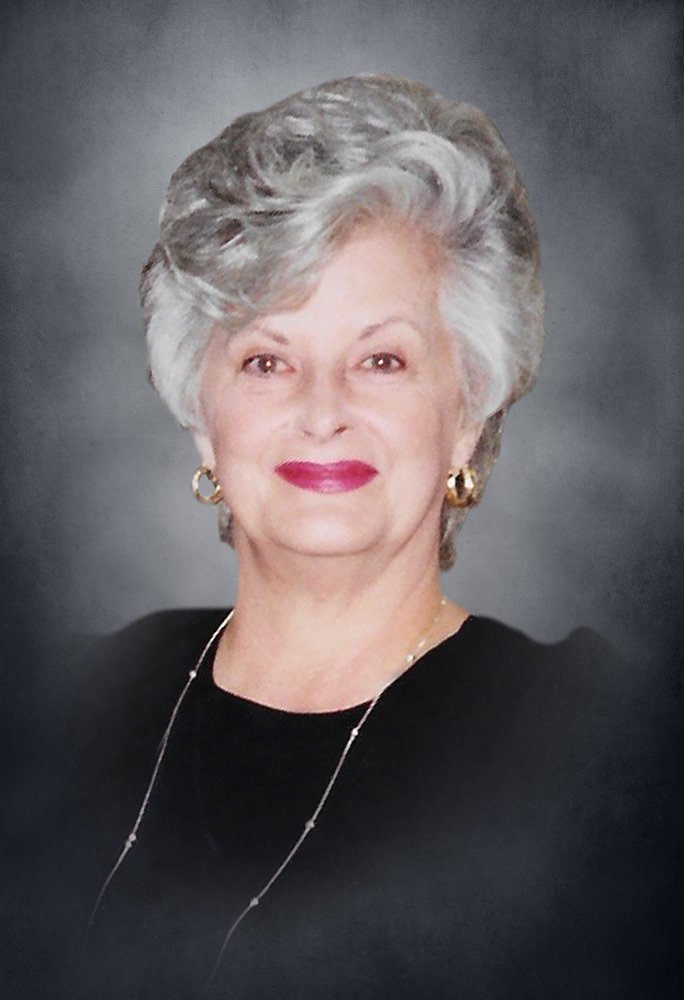 Obituary of Carolyn L. Anglin
Mrs. Carolyn L. Anglin, age 84, of Rex, GA. passed away on Monday, October 22, 2018 at her residence.
Mrs. Anglin was born on Monday, November 20, 1933 in Lumberton, North Carolina to the late Thomas Chester LaFrage and the late Catherine Louise McEwen LaFrage. She was also preceded in death by her sister, Marcy LaFrage Hopkins; niece, Leisa Hopkins; brother, Horace Chester LaFrage; grandmother, Annie LaFrage; cousins, Gloria Jean O'Connor and Betty Epps Davis. Carolyn worked for Emory University as a Director of Telecommunications. She loved her hometown of Abbottsburg, North Carolina. Carolyn was the perfect Southern Belle, loved her family and her dogs, and she loved her Lord. She was a real ring-tailed tooter.
Carolyn is survived by her daughter, Angela L. Anglin; sister, Nancy L. Bright; sister-in-law, Kay LaFrage; nieces and nephews, Teresa & Bill Rees, Debra & Terry Holcomb, Sherri & David Gorman, Gloria Jean O'Connor, Eddie O'Connor, Timothy Patrick O'Connor; great-nieces and great-nephews, Brian Rees, Jennie Sirko, David Gorman, Joshua Gorman, Jeff Holcomb, Virginia McCurdy, Rusty Allen LaFrage, Jeanne Jewell, Marcy LaFrage Braun; numerous other family.
A memorial service for Mrs. Carolyn L. Anglin will be held on Saturday, October 27, 2018 at 1:00 P.M. at Trinity Lakeside Church on the campus of Restoration Ministries, 3057 Walt Stephens Road Jonesboro, Georgia 30236 with Pastor Jeff Holcomb officiating. The family will receive friends from 12:00 P.M. until the service hour.
In lieu of flowers, memorial contributions may be made to the Alzheimer's Association, www.alz.org
A special thanks to Carolyn's loving daughter, who has gone above and beyond for her beloved mother.
To sign the online registry or to send a condolence online, please do so at www.williams-westburyfuneralhome.com.
Williams-Westbury Funeral Home, 526 College Drive, Barnesville, is serving the Anglin family.