526 College Dr | Barnesville, GA | 30204


Obituary of Pamela C. Henry
Please share a memory of Pamela to include in a keepsake book for family and friends.
Pamela Brown Carpenter Henry, 101, met her Jesus face to face on February 1, 2023. The Life Celebration Service was at Williams Westbury Funeral Home, with interment at Midway Baptist Church.
Pam was born November 5, 1921, in Norfolk, Virginia, the only child of Webster and Juliette Carpenter. When young, she spent many happy hours at Virginia Beach and at her grandparents' homes in rural Virginia. She loved social events like teas to honor friends, and participated wholeheartedly in everything she was involved in, including Girl Scouts, dance, piano, and travel.
She was a member of a dance troupe from Miss Preston's School of Dance who performed tap, jazz, and ballet for the local community, including servicemen aboard an aircraft carrier in dock at Norfolk during WWII. She studied piano with the Ewell Conservatory and became proficient at a classical level, which later served her well for many years as church pianist and organist. As a college student, she joined numerous US war support efforts, including military social events, selling war bonds, and knitting for the troops. In addition, she and her classmates at the all-female college were trained as enemy aircraft spotters, a duty they fulfilled conscientiously while sunbathing on the flat roof of the main building's tower.
With her language major and proficiency in several languages, Pam graduated Phi Beta Kappa from Westhampton College in Richmond, Virginia in 1941, and gained military clearance to work as an interpreter.
Pam met George Henry of Henry County, Georgia, at a church picnic while he was a US Navy physician stationed in Norfolk. She said, "We were roasting messy marshmallows and got stuck together for life." They married on September 28, 1946. In 1951, they and their three children moved to Barnesville, Georgia, where George set up his medical practice. Seven more children were born into the family.
She was unofficial business administrator of George's medical practice, teaching herself computer skills in the process, skills she avidly enjoyed in many aspects of life into her 90's.
Along with church, family and personal habits of Bible reading and prayer were foundations of Pam's life. She had a heart for sharing the message of Jesus' love and forgiveness. An active member in the Gideons organization, she frequently gave Bibles to family members, the incarcerated, and graduating nursing students. She kept gospel tracts in her purse to give away wherever she went. Pam and George supported and hosted many missionaries. Her adventurous spirit and love of travel flourished as she traveled several times on international mission trips into her 80's.
She prayed daily, especially for her family. During one period, her exercycle time was part of that prayer time. In later years, she became a member of First Baptist Church in Barnesville and was active in the choir and Sunday School.
More recently at Sunny Grove Assisted Living, Pam regularly expressed gratitude, praying with nurses and aides and saying, "His hands on your hands." We, her family, would like to thank Sunny Grove and Lighthouse Hospice for their attentive kindness to our mother.
She was preceded in death by her husband George, their son Benjamin Joseph, who died in a car accident in 1971, and several grandchildren and great-grandchildren. She is survived by Noël Piper (John); Walter Henry (Marilyn); Travie Henry (Diane); Julie Anderson (Steve); Gwynn Lindler (Tim); Christa Olson (Dana); Pamela Y. Henry; Rolfe Henry (Janine); Garnett Henry (Patricia); and 28 grandchildren and 28 great-grandchildren.
In honor of Pam's joy in sharing the love of God, memorial gifts may be made to Gideons International for the purchase of Bibles to be distributed worldwide. A gift may be made at www.Gideons.org, or at Williams Westbury Funeral Home.
To send flowers to the family or plant a tree in memory of Pamela Henry, please visit Tribute Store
Share Your Memory of
Pamela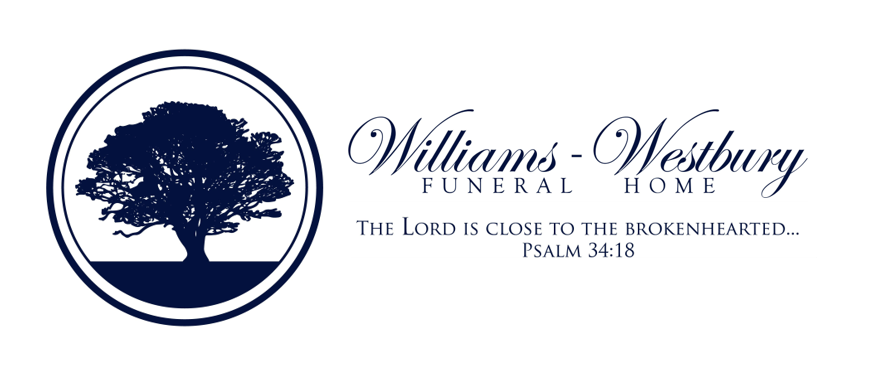 526 College Dr,
Barnesville, GA 30204